Sharing clinical templates across the entire user base

When users create specialty specific templates, these are shared with all users on the system, allowing everyone access to the most up-to-date and popular templates.
A professional network of connected providers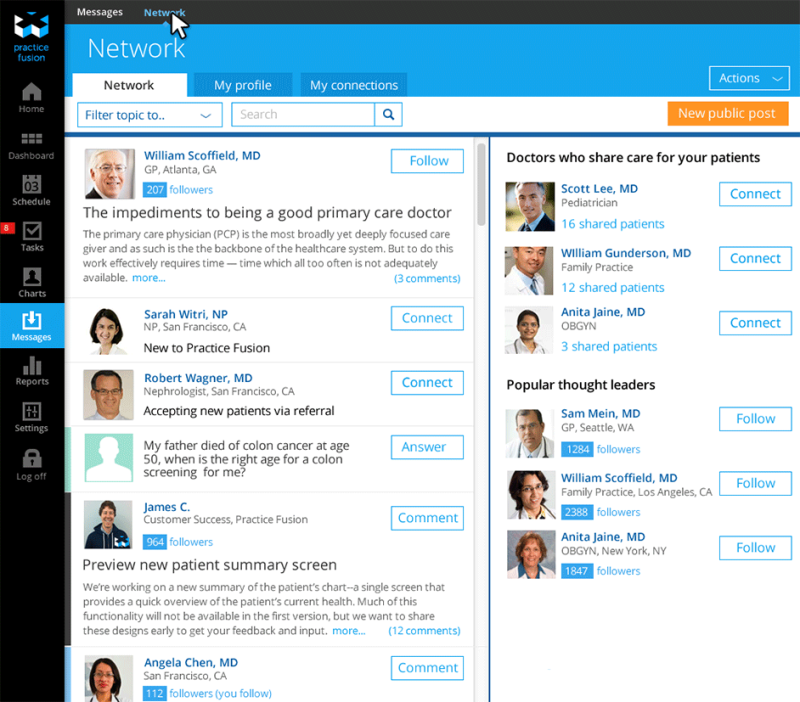 Create a sticky value to physicians on the system by allowing them to connect with providers outside their practice in addition to the connections they already have with patients.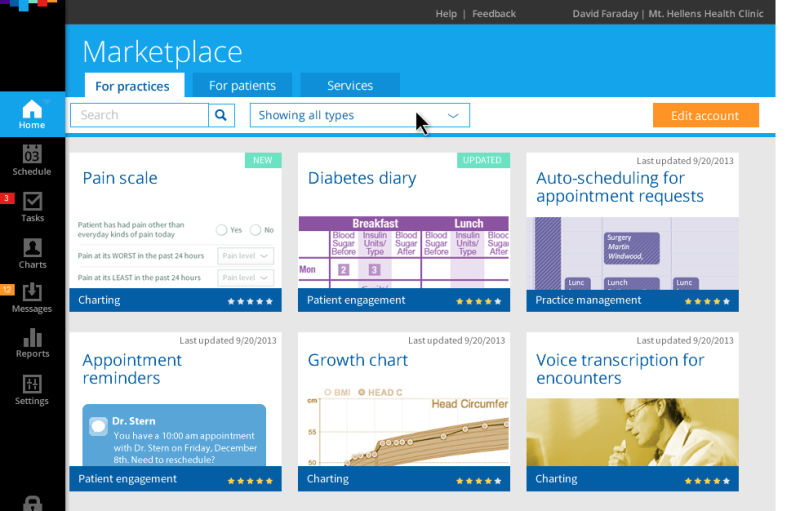 Modular design of the application framework allows developers to create specialized functionality that physicians can insert into their workflows.
Problem it addresses
Practice Fusion leveraged the cloud to distribute and maintain it's EHR product. For the industry this was a breakthrough innovation. But beyond this capability Practice Fusion largely ignored the potential of a cloud based platform.
Why this approach solves the problem
With over 100,000 users working in the system a way to share templates and workflows allows users to build value for eachother. It allows specialists to create specialized tools that other specialists can leverage. Doctors could connect with patients on the platform, but not one another. By delivering a network where they could find and connect with other doctors we allow the EHR to be not just the tool to run their practice, but their professional network as well. By making the EHR features modular and creating an 'app ecosystem' it allows developers to create new features and functionality and deliver it directly to users.