Practice dashboard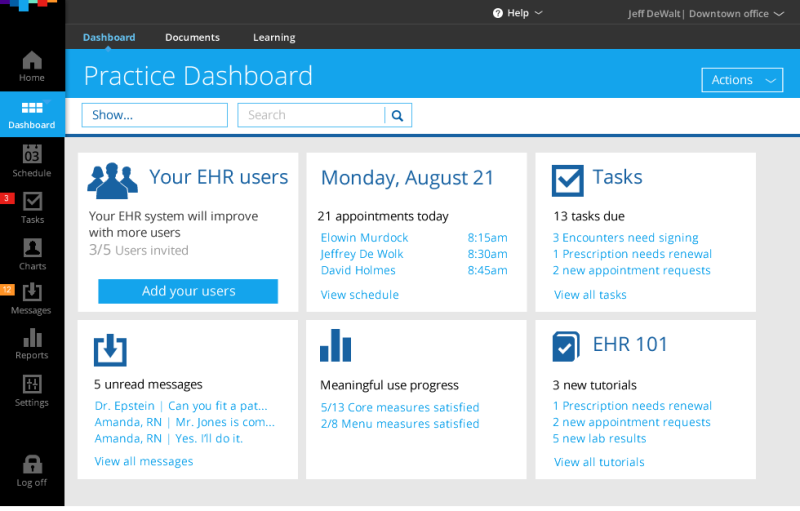 The practice dashboard gives users clarity about their day and about the health of their practice. Surfacing data from every part of the system, it provides users with a single location to check for updates.
Integrated product marketing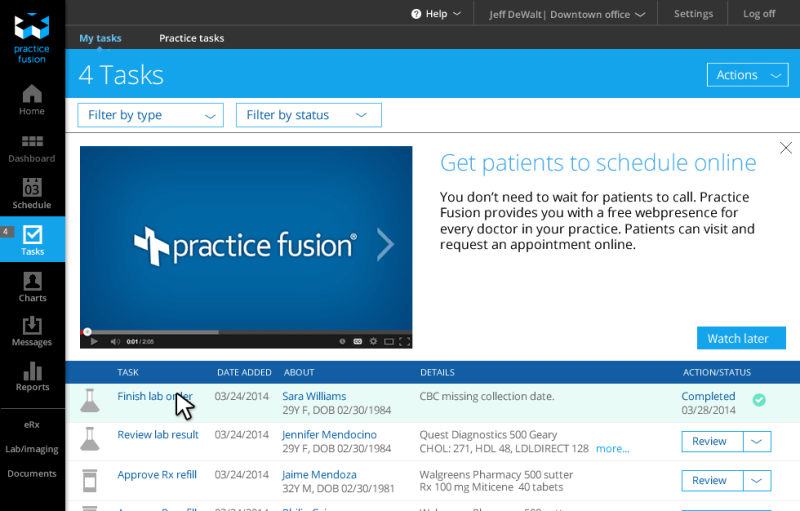 User research revealed that because of the relative complexity of the product many users, especially those who had been using it for years, were unaware of new features. In spite of heavy email campaigns around new functionality many users weren't paying attention to their inbox. Integrating product marketing video helps Practice Fusion reach specific users who aren't taking advantage of all the functionality by putting the video into the one place we know they are looking, the top level sections of the product.
Problem these address
The existing EHR was a complex tool. Many users are unaware of features and functionality available to them. When you visit them on site they often ask for features that are already in the product, they simply don't know about them. Many ignore email which introduces them to new features.
Why this approach solves the problem
Users needed an integrated way to learn about features that they should, or could be using. The embedded video fits right into their workflows. If they are using the product they will see the video.  We know users are willing to watch a video because of high view count for our educational videos.
The dashboard surfaces data which is normally difficult to navigate to, and also reminds users of functionality which they could be using.  Usage of functionality included in the dashboard increased once the dashboard was launched.